MODEL PENGAMBILAN KEPUTUSAN PEMILIHAN PANTAI PENDARATAN DALAM LATIHAN OPERASI AMFIBI DENGAN METODE BORDA DAN ELECTRE III
Abstract
Abstrak
Indonesia merupakan negara kepulauan terbesar di dunia dengan luas perairan 6.400.000 Km² dari luas wilayah Negara Kesatuan Republik Indonesia (NKRI) yaitu 8.300.000 Km² (Kemenkomarvest, BIG dan Pushidrosal, 2018). Hal tersebut yang mendasari pentingnya menjaga luas perairan termasuk garis pantainya dari ancaman musuh. Oleh karena Marinir selaku salah satu komponen utama TNI AL dengan tugas pokoknya sebagai pasukan pendarat dalam operasi amfibi maupun latihan guna menjaga kedaulatan NKRI. Dalam menentukan pilihan pantai pendaratan Marinir/TNI AL belum dilakukan secara perhitungan/ model matematis serta belum menggunakan suatu metode ilmiah, hal demikian dirasa perlu untuk membuat model pengambilan keputusan dalam kasus pemilihan pantai pendaratan dalam latihan operasi amfibi. Metode sistem pendukung keputusan yang sesuai dengan kasus tersebut adalah menggunakan pendekatan metode Borda untuk membobot kriteria-kriteria yang dipersyaratkan dan metode Electre III untuk menentukan outranking alternatif pilihan pantai pendaratan. Ada 11 (sebelas) kriteria dan 4 (empat) alternatif yang ditentukan dalam penelitian ini. Dari ke 11 kriteria yang memiliki bobot tertinggi yaitu kriteria Jenis Pantai (K1) dengan bobot 0,1389 atau 14%, sedangkan untuk alternatif rangking pertama terpilih alternatif 2 yaitu Pantai Pasieraja 1. Hasil Uji sensitifitas menunjukkan tidak terjadi perubahan ranking pada alternatif, dengan demikian model tersebut robust.
Kata Kunci: Marinir, Borda, Electre III, Kriteria dan Alternatif.

Abstract
Indonesia is the largest archipelagic country in the world with an area of 6,400,000 km² of water from the area of the Unitary Republic of Indonesia (NKRI) which is 8.300,000 km² (Kemenkomarvest, BIG dan Pushidrosal, 2018). This is what underlies the importance of protecting the vast waters including the coastline from enemy threats. Because the Marines as one of the main components of the Navy with its main task as a landing force in amphibious operations and training to maintain the sovereignty of the Republic of Indonesia. In determining the choice of the Marine/TNI AL landing beach, calculations/mathematical models have not been carried out and have not used a scientific method, it is deemed necessary to make a decision-making model in the case of choosing a landing beach in amphibious operations exercises. The decision support system method that is suitable for this case is to use the Borda method approach to weigh the required criteria and the Electre III method to determine the alternative outranking of landing beach options. There are 11 (eleven) criteria and 4 (four) alternatives determined in this study. Of the 11 criteria that have the highest weight, namely the Beach Type criterion (K1) with a weight of 0.1389 or 14%, for the first alternative, alternative 2 is chosen, namely Pasieraja Beach 1. The results of the sensitivity test show that there is no change in ranking on the alternative, thus the model is robust.
Keywords: Marines, Borda, Electre III, Criteria and Alternatives.
References
Brink, K. H. (2000). Oceanography and Mine Warefare, Ocean Studies Board Commision on Geoscience, Environment and Resource. Washington, DC, USA: National Research Council.
Ciptomulyono, U. (2010). Paradigma Pengambilan Keputusan Multikriteria Dalam Perspektif Pengembangan Proyek dan Industri Yang Berwawaskan Lingkungan. Pidato Pengukuhan untuk Jabatan Guru Besar Pada Bidang Ilmu Pengambilan Keputusan Multikriteria pada Jurusan Teknik Industri ITS. Jurnal Teknik Industri ITS, Surabaya.
Collins, J. M. (1998). Military Goegraphy for Professional and Public Washington, DC, USA: National Defence University Press.
Kemenhan RI. (2015). Buku Putih Pertahanan Indonesia 2015. Jakarta: Kemenhan RI.
Kusumadewi, d. (2006). Fuzzy Multi-Attribute Decision Making (Fuzzy MADM). Graha Ilmu.
Mabes TNI. (2003). Buku Petunjuk Pelaksanaan Operasi Gabungan TNI Tentang Operasi Pertahanan Pantai Lampiran VIII. Jakarta: Mabes TNI.
Mabes TNI. (2013). Doktrin TNI tentang Operasi Amfibi. Jakarta: Mabes TNI.
Mabes TNI AL. (1991). Bujuklap Pertimbangan Yang Mendasari Penetapan Keputusan Dasar Pada Operasi Amfibi. Jakarta: Mabes TNI AL.
Mabes TNI AL. (2013). Bujuklakgar Opsfib TNI. Jakarta: Mabes TNI AL.
Mabes TNI AL. (2004). Undang-undang TNI No.34 Tahun 2004 Pasal 9. Jakarta: TNI.
Mabes TNI AL. (2006). Doktrin TNI AL - Eka Sasana Jaya. JAKARTA: TNI AL.
Mabes TNI AL. (2013). Bujuklakgar Opsfib- PUM-5.101. Jakarta: TNI AL.
Mabes TNI AL. (2013). Doktrin TNI tentang Operasi Amfibi. Jakarta: Mabes TNI.
Mabes TNI AL. (2013). Jati Diri TNI/TNI AL. Jakarta: TNI AL.
Mabes TNI AL. (2013). PUM-5-101 Bujuklak Penyelenggaraan Operasi Amfibi. Jakarta: TNI AL.
Mabes TNI. (2009). Perpang TNI/45/VII/2009 Tentang Juknis Pengangkatan dan Pemberhentian Jabatan Dalam Struktur TNI. Jakarta.
Mahdi. (2013). Sistem Pendukung Keputusan Kelompok Pemilihan Daya Terbaik Menggunakan Metode Promethee dan Metode Borda. Jurnal Politeknik Negeri Lhokseumawe, 225-232.
Maystre, L. P. (1994). Methodes Multicriteres Electre: Description, conseils pratiques et cas a la gestion environnementale. Presses Polytechniques et Universitaire Romandes, Lausanne.
Pushidrosal. (2015). Laporan Lapangan Survei Tapaktuan Aceh Selatan Pushidrosal 2015. Jakarta: Pushidrosal TNI AL.
Pushidrosal & BIG. (2018). Rujukan Nasional Data Kewilayahan Indonesia. Jakarta: Pushidrosal TNI AL.
Prahesti, S., et al., (2017). Sistem Rekomendasi Pemilihan Sekolah Menengah Atas (SMA) Sederajat Kota Malang Menggunakan Metode Ahp-Electre Dan SAW. Jurnal Teknologi Informasi dan Ilmu Komputer (JTIIK), vol.4,no.1, Maret 2017 halaman.25-30.
Sanders, M. S., & McCormick, E. J. (1993). Human Factors in Engineering and Design Seventh Edition. New York: McGraw-Hili, Inc.
Stewart, B. V. (2002). Multiple Criteria Decisioan Analysis: An Integrated Approach. Kluwer Academic Publishers.
Tabucanon. (1988). Multiple Criteria Decision Making In Industry. Bankok Thailand: Elsevier, Science Publisher BV.
UNCLOS. (1982). United Nations Convention On The Law Of The Sea. New York USA.
U.U RI. (2004). Undang-undang RI No.34 Tahun 2004 tentang TNI. Jakarta: Pemerintah RI.
Velasquez, M., & Hester, P. T. (2013). An Analysis of Multi-Criteria Decision Making Methods. 10 No.2, 56-66.
Zadeh, L. A. (1975). Fuzzy logic and approximate. Sinthese, 308-338.
Zadeh, L. A. (1975). Fuzzy Logic and Approximate Reasoning. Synthese, 407-428.
DOI:
https://doi.org/10.52307/jmi.v10i2.114
Refbacks
There are currently no refbacks.
---
Indexed by: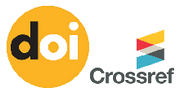 ---
Copyright of Jurnal Maritim Indonesia (Indonesian Maritime Journal)

This work is licensed under a Creative Commons Attribution-NonCommercial-ShareAlike 4.0 International License.
---
ALAMAT REDAKSI
PUSJIANMAR SESKOAL
Jalan Ciledug Raya No.2 Cipulir
Kebayoran Lama Jakarta Selatan 12230
Tlp. +62 2129408081
Fax. +62 2129408081
Email: pusjianmar@tnial.mil.id