PEMIKIRAN KOLABORATIF TAKTIS OPERASI DALAM RANGKA PENGUASAAN EFEKTIF ZEEI DI WILAYAH LAUT NATUNA UTARA
Abstract
Abstrak
Wilayah Laut China Selatan (LCS) menjadi focal point yang dapat memicu timbulnya konflik terbuka di kawasan regional dengan adanya tumpang tindih klaim kepemilikan. Indonesia harus mengambil sikap dan bertindak tegas karena wilayah konflik ini berbatasan salah satunya dengan ZEEI (Zona Ekonomi Ekslusif Indonesia). Di ZEEI, Indonesia tidak punya kedaulatan penuh tetapi berhak untuk mengelola kekayaan alamnya dan negara lain tidak berhak memanfaatkan kekayaan alam itu tanpa izin dari Indonesia. Maka langkah yang dapat dilakukan bagi Indonesia adalah melaksanakan upaya kehadiran di laut, baik untuk melakukan patroli atau bahkan melakukan shadowing atau membayang-bayangi karena kapal militer asing dapat berlayar di ZEEI sesuai dengan ketentuan dalam UNCLOS 1982. Selain itu upaya kehadiran ini bisa juga dengan kapal-kapal nelayan dan niaga sebagai bentuk aktivitas ekonomi sebagai wujud implementasi penguasaan secara efektif. Karena pada kondisi tertentu banyak terjadi pelanggaran wilayah yang dilakukan misalnya oleh nelayan China yang beroperasi dengan dikawal kapal-kapal China Coast Guard dan China Marine Fishery karena mereka menerapkan Grey Zone Tactic, yaitu suatu taktik operasi dengan mengedepankan aparat sipil untuk beroperasi dalam menjalankan kepentingan nasionalnya. Sedangkan pihak militer hanya stand of atau berada mengambil jarak untuk memonitor perkembangan situasi taktis. Sikap Indonesia yang secara tegas menyatakan sebagai non-claimant state namun memiliki wilayah ZEEI yang saat ini ditumpangi klaim Nine Dash Line China, mengakibatkan Indonesia harus mengambil sikap dan bertindak. Bukan saja untuk mencegah potensi dan fakta pelanggaran batas wilayah yang terjadi terus menerus tetapi juga dalam mencari alternatif solusi, karena bila terjadi pecah konflik maka dampaknya akan berimbas kepada Indonesia.
Kata Kunci: Laut Cina Selatan, Tumpang Tindih Klaim Kepemilikan
Abstract
The South China Sea (SCS) area becomes a focal point that can trigger open conflicts in the regional area with overlapping ownership claims. Indonesia must take a stand and act decisively because this conflict area borders one of them with the ZEEI (Indonesian Exclusive Economic Zone). In the ZEEI, Indonesia does not have full sovereignty but has the right to manage its natural resources and other countries have no right to use these natural resources without permission from Indonesia. So the steps that can be taken for Indonesia is to carry out efforts to be present at sea, either to carry out patrols or even shadowing because foreign military ships can sail in the ZEEI in accordance with the provisions in UNCLOS 1982. - fishing and commercial vessels as a form of economic activity as a form of effective implementation of control. Because in certain conditions there are many territorial violations committed, for example by Chinese fishermen who operate escorted by China Coast Guard and China Marine Fishery vessels because they apply the Gray Zone Tactic, which is an operational tactic by prioritizing civilian officials to operate in carrying out their national interests. Meanwhile, the military only stands by or stays at a distance to monitor the development of the tactical situation. Indonesia's attitude which expressly states as a non-claimant state but owns the ZEEI area which is currently being carried by China's Nine Dash Line claim, has resulted in Indonesia having to take a stand and act. Not only to prevent the potential and facts of continuous violation of territorial boundaries but also to find alternative solutions, because if a conflict breaks out, the impact will have an impact on Indonesia.
Keywords: South China Sea, Overlapping Ownership Claims.
References
Citra Nilam Cahya, D. S. (2016). Pengaruh Parameter Oseanografi Terhadap Distribusi Ikan. Oseana, Volume XLI, Nomor 4, 1 - 14.
Daud, N. R. (2019). Dynamic interaction between southern South China Sea and Gulf of Thailand circulation pattern. Terengganu: Universiti Malaysia Terengganu.
doi:http://192.168.23.77:8080/xmlui/handle/123456789/14589
Gumilang, E. (2018). Dampak Aktivitas Militer Asing Di Zona Ekonomi Eksklusif Indonesia Terhadap Keamanan Maritim Indonesia. Jurnal Keamanan Maritim, | Volume 4 Nomor 3, 21-41. Retrieved from http://news.bbc.co.uk/1/hi/world/asia-pacific/7934138.stm
Hong, Z. (2013). The South China Sea Dispute And China-Asean Relations. Asian Affairs, Volume 44, 27-43. doi:https://doi.org/10.1080/03068374.2012.760785
Kennedy, C. (2018). China's Maritime Power The Struggle for Blue Territory Chinese Maritime Militia Grey-Zone Operations. The RUSI Journal, Volume 163, 8-19. doi:https://doi.org/ 10.1080/03071847.2018.1552450
Laksma TNI Kresno Buntoro, S. L. (2014). Lintas Navigasi di Nusantara Indonesia. Depok: PT Rajagrafindo Persada. Retrieved from http://www.rajagrafindo. co.id
Parthiana, I. W. (2014). Hukum Laut Internasional dan Hukum Laut Indonesia. Bandung: Penerbit Yrama Widya. Retrieved from http://www.yrama-widya.co.id
Saputra, P. N. (2020). Pengembangan Konsep "Indo-Pasifik": Sebuah Konstruksi Geopolitik Indonesia di Kawasan Melalui ASEAN. Sospol: Jurnal Sosial Politik, Vol 6 No 2, 214-224. doi:DOI http://dx.doi.org/10.22219/sospol.v6i2.7254
Yoshifumi Tanaka. (2019). The International Law of the Sea. Copenhagen: Cambridge University Press. doi:https:// doi.org/10.1017/9781108545907
https://www.reuters.com/investigates/special-report/hongkong-taiwan-military/, diakses 10-8-2021
DOI:
https://doi.org/10.52307/jmi.v10i2.111
Refbacks
There are currently no refbacks.
---
Indexed by: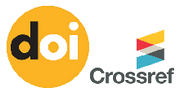 ---
Copyright of Jurnal Maritim Indonesia (Indonesian Maritime Journal)

This work is licensed under a Creative Commons Attribution-NonCommercial-ShareAlike 4.0 International License.
---
ALAMAT REDAKSI
PUSJIANMAR SESKOAL
Jalan Ciledug Raya No.2 Cipulir
Kebayoran Lama Jakarta Selatan 12230
Tlp. +62 2129408081
Fax. +62 2129408081
Email: pusjianmar@tnial.mil.id