Selection of Maritime Security Operations Patterns in Sunda Straits Waters for Crime Prevention at Sea Using Analytic Network Process Method (ANP)
Abstract
Abstract
The importance of the existence of the Sunda Strait waters for Indonesian people requires the efforts of all elements of the nation who have authority in Indonesian waters to maintain the security and order of the sea area through supervision and law enforcement for violations which include piracy, illegal fishing, cultural heritage crime, destruction of natural resources, environmental destruction, illegal timber loading, shipping violations, and others. The application of the maritime security operation pattern for the authorities at sea becomes very important in order to prevent the violation above. Several alternative applications of existing operational patterns can be used appropriately, depending on the criteria raised in the maritime security operation. There are several methods in multi-criteria decision making that can be done to determine the best alternative selection, one of them is the Analytic Network Process (ANP) method. The main concept in ANP which is the development of the Analytical Hierarchy Process (AHP) method is influence, while the main concept in AHP is preference. Currently, the ANP method is supported by a supporting application, which/namely Super Decisions. Therefore, it is necessary to make a decision from several alternative operating patterns, so that later the appropriate suitable operating patterns will be found to prevent crime at sea in the Sunda Strait waters.
Keyword: Sunda Strait waters, maritime security operations, analytic network process
Abstrak
Pentingnya keberadaan perairan Selat Sunda bagi masyarakat Indonesia menuntut adanya upaya segenap elemen bangsa yang memiliki kewenangan di perairan Indonesia untuk menjaga keamanan dan ketertiban wilayah laut melalui pengawasan dan penegakan hukum terhadap pelanggaran yang meliputi perompakan, illegal. penangkapan ikan, kejahatan warisan budaya, perusakan sumber daya alam, perusakan lingkungan, pemuatan kayu ilegal, pelanggaran pelayaran, dan lain-lain. Penerapan pola operasi keamanan laut bagi otoritas di laut menjadi sangat penting untuk mencegah terjadinya pelanggaran di atas. Beberapa aplikasi alternatif dari pola operasional yang ada dapat digunakan dengan tepat, bergantung pada kriteria yang diangkat dalam operasi keamanan maritim. Terdapat beberapa metode dalam pengambilan keputusan multikriteria yang dapat dilakukan untuk menentukan pemilihan alternatif terbaik, salah satunya adalah metode Analytic Network Process (ANP). Konsep utama dalam ANP yang merupakan pengembangan dari metode Analytical Hierarchy Process (AHP) adalah pengaruh, sedangkan konsep utama dalam AHP adalah preferensi. Saat ini metode ANP didukung oleh aplikasi pendukung yaitu Super Decisions. Oleh karena itu, perlu diambil keputusan dari beberapa alternatif pola operasi, sehingga nantinya dapat ditemukan pola operasi yang sesuai untuk mencegah kejahatan di laut di perairan Selat Sunda.
Kata Kunci: Perairan Selat Sunda, Operasi Keamanan Laut, Analytic Network Process (ANP)
References
ANP, K. (2012, Januari 13). Konsultan ANP. Retrieved Juli 7, 2019, from www.konsultan-anp.com:
htttp://www.konsultan-anp.com/2012/01/analytic-network-process-metodologi.html
Boer, M dan Aziz,K.A. (2007). Gejala Tangkap Perikanan Pelagis Kecil di Perairan Selat Sunda. Jurnal Ilmu Perairan dan Perikanan Indonesia, 167-172.
Indonesia, D. M. (2007). Kajian Penunjang RUU Maritim Tentang Sistem Pertahanan Keamanan Laut. Dewan Maritim Indonesia, II-6.
Indonesia, K. L. (2006). Kementerian Luar Negeri Indonesia. Jakarta: Kementerian Luar Negeri.
Laut, T. A. (2012). Pokok-pokok Pikiran TNI Angkatan Laut Tentang Keamanan di Laut. Jakarta: Mabesal.
Prayitno Edi, M. (2015). Pengaruh Pola Operasi Keamanan Laut Secara Mandiri dan Terpadu Terhadap Pencegahan Tindak Kejahatan di Perairan Indonesia Kawasan Barat. Jakarta: Sekolah Staf dan Komando TNI Angkatan Laut.
Rijal, A. S. (2011). Dua Pelabuhan Satu Selat : Sejarah Pelabuhan Merak dan Pelabuhan Bakauheni di Selat Sunda 1912-2009. Jakarta: FIB UI.
Saaty, T. (1993). Pengambilan Keputusan Bagi Para Pemimpin. Jakarta: Binaman Pressindo.
Saaty, T. (1996). Fundamental of Decision Making. Pittsburgh: RWS Publications.
Saaty, T. (2006). Fundamentals of Decision Making : The Analytic Hierarchy Process. Pittsburgh: RWS Publication.
DOI:
https://doi.org/10.52307/jmi.v9i1.72
Refbacks
There are currently no refbacks.
---
Indexed by: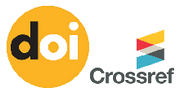 ---
Copyright of Jurnal Maritim Indonesia (Indonesian Maritime Journal)

This work is licensed under a Creative Commons Attribution-NonCommercial-ShareAlike 4.0 International License.
---
ALAMAT REDAKSI
PUSJIANMAR SESKOAL
Jalan Ciledug Raya No.2 Cipulir
Kebayoran Lama Jakarta Selatan 12230
Tlp. +62 2129408081
Fax. +62 2129408081
Email: pusjianmar@tnial.mil.id