Peran Kegiatan Potensi Maritim dalam Mencegah Paham Radikalisme di Wilayah Pantai Barat Sumatera Menggunakan Soft System Methodology
Abstract
Abstrak
Tentara Nasional Indonesia (TNI) berkewajiban menjaga kedaulatan negara dari segala ancaman sesuai dengan amanat UUD 1945 dan Pancasila. Kegiatan-kegiatan yang dilakukan oleh TNI AL secara bertahap dan berkelanjutan bersama komponen terkait mulai pusat sampai daerah melalui pembinaan potensi maritim (Binpotmar). Pembinaan potensi maritim tersebut difokuskan terhadap segala ancaman yang ada di masyarakat khususnya paham radikalisme. Tujuan penelitian ini adalah untuk menganalisis kegiatan potensi maritim dalam mencegah paham radikalisme di wilayah pantai barat Sumatera menggunakan Soft System Methodology (SSM). Penelitian ini menggunakan Soft System Methodology dengan tujuh tahapan untuk menganalisis peranan potensi maritim dalam pencegahan paham radikalisme. Data dikumpulkan melalui kegiatan wawancara dan observasi. Hasil penelitian menunjukkan bahwa kegiatan potensi maritim melalui komunikasi sosial maritim kepada komponen pemerintah, masyarakat dan keluarga besar TNI antara lain: (1) Pembinaan potensi maritim yang dilakukan oleh dinas potensi maritim (Dispotmar) kepada komponen pemerintah sudah dilaksanakan dalam kegiatan komunikasi sosial melalui kunjungan kerja, workshop, dan kegiatan diskusi kenegaraan lain terkait kesejahteraan masyarakat, meskipun kerjasama dan sinergi harus lebih ditingkatkan khususnya dalam menyelesaikan problematika di masyarakat, salah satunya paham radikalisme, (2) Dinas potensi maritim sudah melakukan pembinaan potensi maritim kepada komponen masyarakat melalui beberapa kegiatan, misalnya sosialisasi bahaya hoax dan antisipasi menyebarnya paham radikalisme di masyarakat, serta masyarakat berharap kegiatan tersebut terus berkelanjutan, dan (3) Pembinaan potensi maritim sudah sering dilaksanakan kepada keluarga besar TNI melalui pembinaan internal dan penguatan pribadi anggota yang selanjutnya ditularkan kepada pemerintah dan msyarakat dalam upaya pencegahan paham radikalisme yang masif. Berdasarkan data hasil penelitian, Dispotmar harus lebih meningkatkan potensi maritime, khususnya di wilayah pantai barat Sumatera guna mencegah paham radikalisme di masyarakat dengan melaksanakan integrasi dan sinergitas antara komponen, berupa memunculkan suatu kesepakatan kata secara tertulis (Buku Petunjuk).
Kata Kunci: Potensi Maritim, Radikalisme, Pantai Barat Sumatera, Provinsi Sumatera Barat, Soft System Methodology
Abstract
TNI is obliged to safeguard the country's sovereignty from all threats under the mandate of the 1945 Constitution and Pancasila. The activities carried out by the Indonesian Navy are gradual and sustainable with related components from the central to the regions through maritime potential development (Binpotmar). The development of maritime potential is focused on all threats that exist in society, especially radicalism. The purpose of this study was to analyze maritime potential activities in preventing radicalism in the west coast of Sumatra using a Soft System Methodology (SSM). This study uses a soft system methodology with seven stages to analyze maritime potential in preventing radicalism. Data were collected through interviews and observations. The results showed that maritime potential activities through maritime social communication to government components, the community and the TNI extended family include: (1) Maritime potential fostering carried out by the maritime potential service (Dispotmar) to government components has been carried out in social communication activities through work visits , workshops, and other state discussion activities (2) Activities, such as socializing the dangers of hoaxes and anticipating the spread of radicalism in society, and the community hopes that these activities will continue to be sustainable, and (3) Maritime potential development (Binpotmar) has often been carried out by TNI large families through internal coaching l and personal strengthening of members who are then transmitted to the government and society in preventing massive radicalism prevention. Based on research data, Dispotmar must increase its maritime potential, especially in the west coast of Sumatra to prevent radicalism in society by implementing integrity and synergy between components, in the form of bringing up a written word agreement (Guidebook).
Keywords: Maritime Potential, Radicalism, The West Coast of Sumatera, Province of West Sumatera, Soft System Methodology
References
Moleong, Lexy J. Metode Penelitian Kualitatif (edisi revisi), (Bandung: PT. Remaja Rosda Karya, 2012), hlm. 6.
Buku Doktrin Pemberdayaan Wilayah Pertahanan Laut (2018)
Barusman, M. Yusuf S. (2017) Soft System Methodology (SSM): Solusi untuk Kompleksitas Manajemen, Lampung: Universitas Bandar Lampung (UBL) Press.
Checkland, P., & Poulter, J. (2006). Learning for action: a short definitive account of soft systems methodology and its use for practitioner, teachers, and students (Vol. 26).
Chichester: Wiley. Turmudi, E. (2005) Islam dan Radikalisme, Jakarta: LIPI Press.
Undang-undang Dasar Negara Republik Indonesia Tahun 1945.
Liliweri, A. (2016) Konfigurasi Dasar Teoriteori Komunikasi Antarbudaya, Bandung: Nusa Media.
DOI:
https://doi.org/10.52307/jmi.v9i1.65
Refbacks
There are currently no refbacks.
---
Indexed by: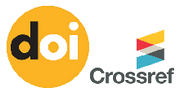 ---
Copyright of Jurnal Maritim Indonesia (Indonesian Maritime Journal)

This work is licensed under a Creative Commons Attribution-NonCommercial-ShareAlike 4.0 International License.
---
ALAMAT REDAKSI
PUSJIANMAR SESKOAL
Jalan Ciledug Raya No.2 Cipulir
Kebayoran Lama Jakarta Selatan 12230
Tlp. +62 2129408081
Fax. +62 2129408081
Email: pusjianmar@tnial.mil.id